LaColada self-service laundry in Ponferrada
LaColada Lavandería Autoservicio is a self-service laundry (laudromat) located in Ponferrada (El Bierzo). We are in the course of the Camino de Santiago on the Camino Frances.
Wash your clothes for only €4 in 35 minutes 
We offer the ideal service for travellers, pilgrims and motorhomes. You can wash and dry your clothes in less than an hour. The launderette is open every day of the year, including Sundays and holidays.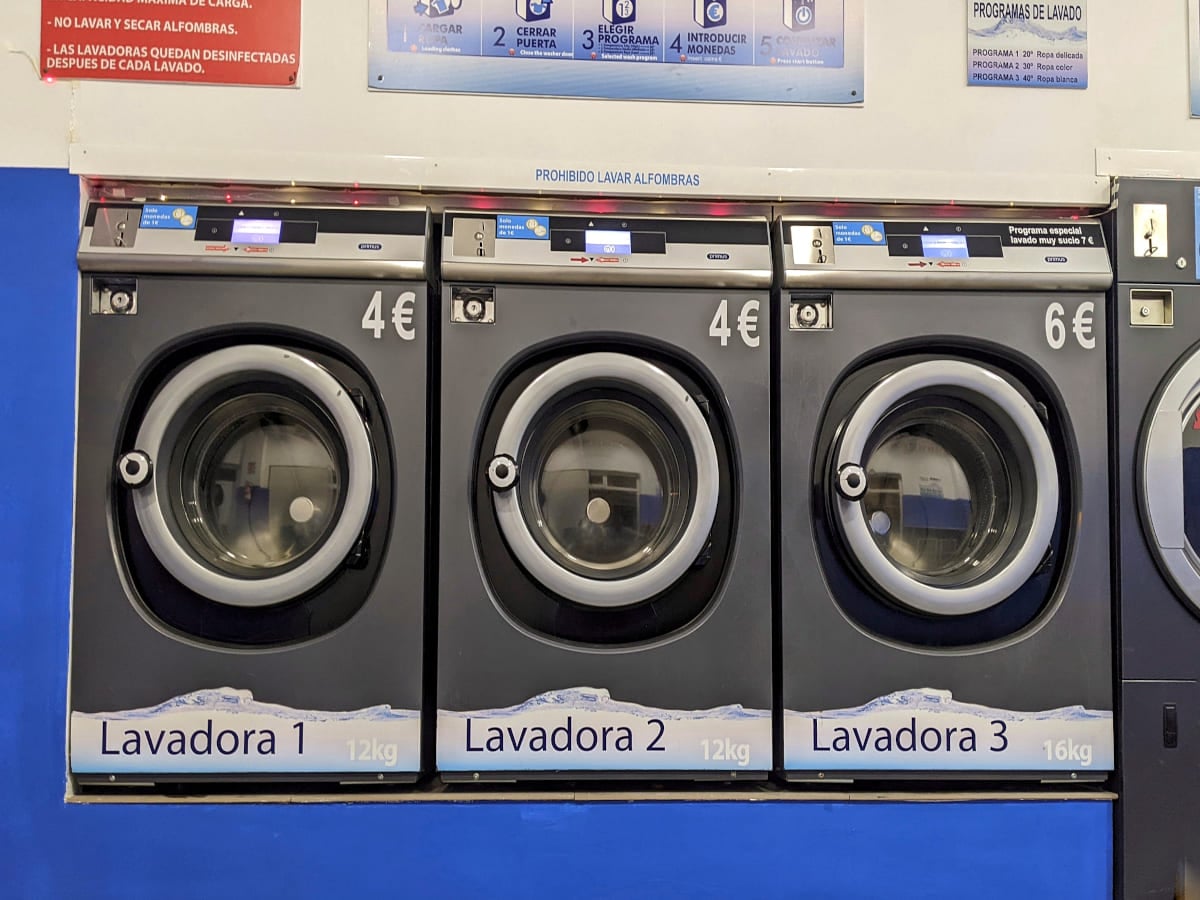 We are located in the old part of the city, if you are doing the Camino de Santiago, you will find our laundry 3 minutes walk from the San Nicolás de Flué Pilgrim Hostel.
Dry your clothes for only €2 in 16 minutes 
The use of washers and dryers is very simple, even so, we have instructions for use in English. The machines only accept €1 coins (card payment is not accepted) and we have a change machine for €5, €10 and €20 bills.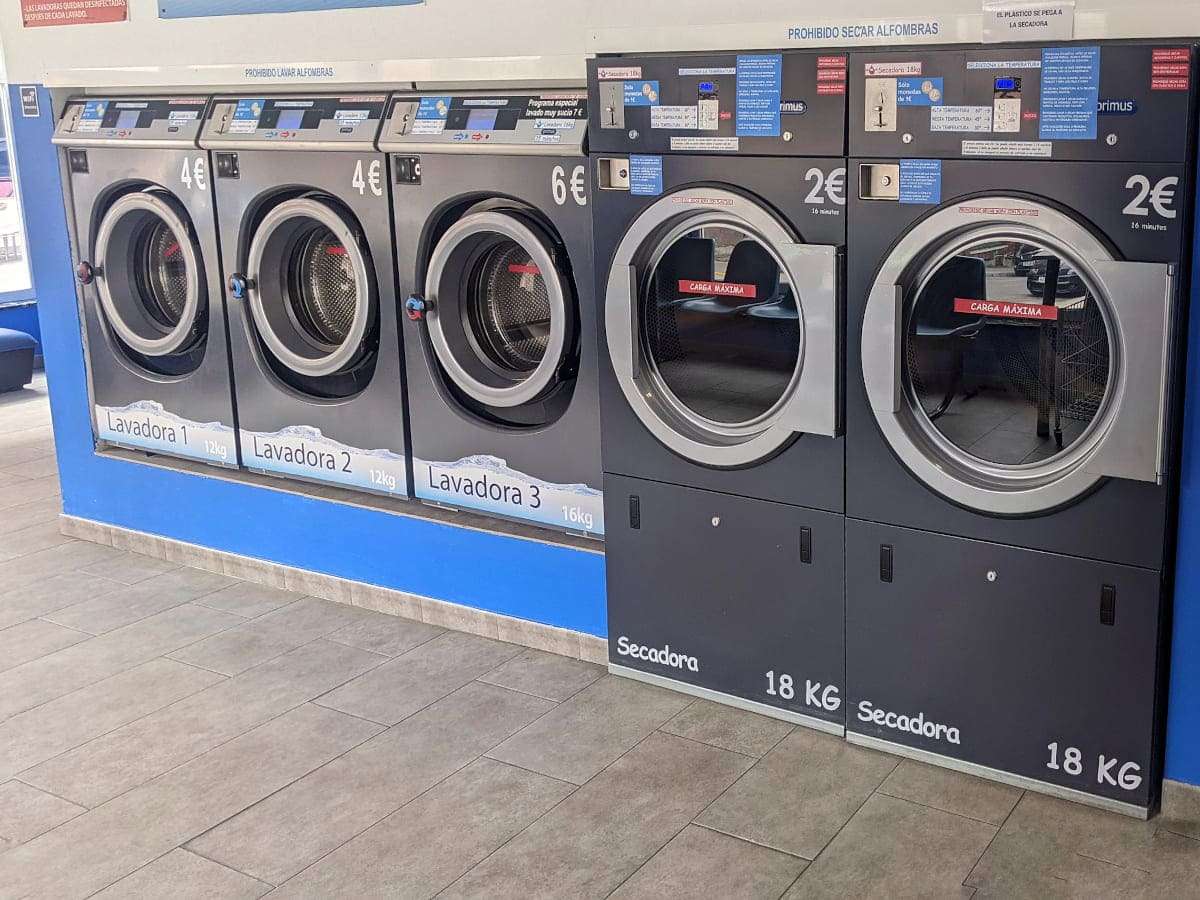 We have washing machines with a capacity of 12kg and 16kg. The size of industrial washing machines is much larger than that of a domestic washing machine, so you can wash a large amount of clothes, the same thing happened with dryers.
How does the self-service laundry work?  
It is importat that you disinfect and clean your clothes. For a total price of €6 you can have your clothes clean and dry in only approximately 50 minutes (you don´t need to provide washing products). In the surroundings you can find several supermarkets, restaurants, bars, shops, hostels, hotels, historical places of interest...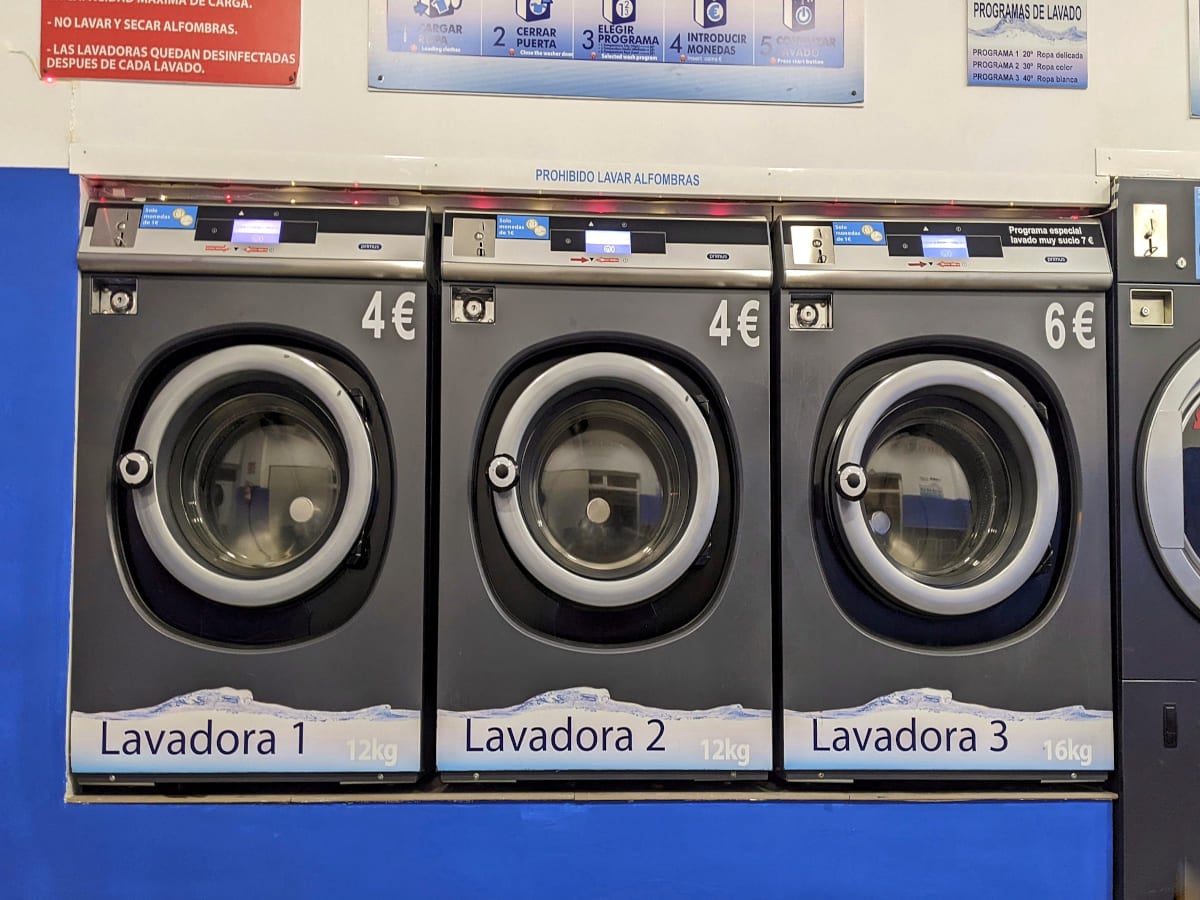 Washing machines  
Washer 12kg - 4€
Washer 12kg - 4€
Washer 16kg - 6€
Load the clothes in the washer, choose the program: low temperature (20º), medium temperature (30º) or high temperature (40º). Enter the coins (it only accepts €1 coins) and press the start button. the washing time is approximately 35 minutes and you do not need to provide washing products. It is important that you read the labels on your clothes to know at what temperatures you should wash and dry your clothes (see the meaning of the labels)
Drying machines
Dryer 18kg - 2€
Dryer 18kg - 2€
Load the dryer, choose the program: low temperature (30º), medium temperature (45º) or high temperature (60º), enter the coins (it only accepts €1 coins) and press the start button. You can extend the drying time (5 minutes before it ends), each additional euro equals 8 minutes and you can open the door at any time. It is not allowed to dry products with plastic because they can melt. It is important that you read the labels of your clothes to know at what temperatures you should wash and dry your clothes (see the meaning of the labels) 
Opening hours and location
Working hours: 8:30 - 22:00 Every day (including Sundays and holidays)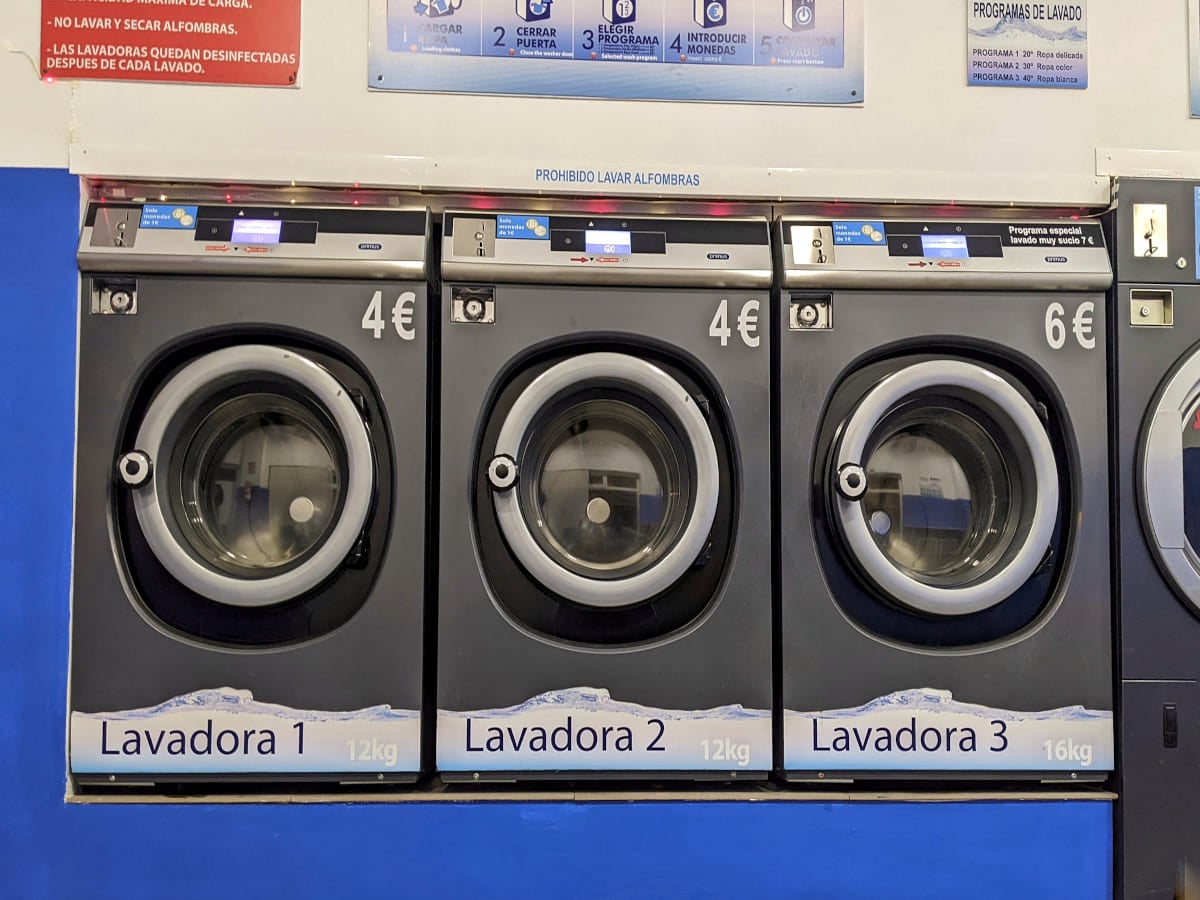 Places of interest near the La Colada laundry
Restaurants
Supermarkets